About GCVA
OUTDOORS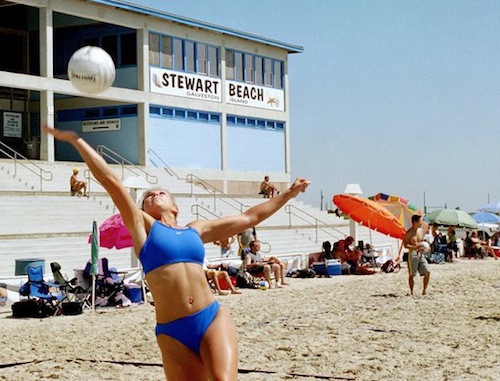 Founded in 1992, the GCVA is the LARGEST outdoor volleyball association on the Gulf coast. We have also been rated the #1 outdoor volleyball organization by Outdoor Volleyball USA. The GCVA has been producing Outdoor volleyball events in the Texas Gulf Coast area for 27 years. Some of the top talent outdoors, as well as indoors, has participated in our Tournaments/Leagues. Almost every club/Middle/High School and College coach in the area has played/came to our outdoor events. A lot of indoor players got their start in volleyball at our outdoor tournaments and still participate throughout the year. Talk to anyone involved in volleyball and they know about the GCVA and our excellent reputation for producing a top quality volleyball program.

INDOORS

The GCVA started our indoor program for the 2005/2006 USAV volleyball season. The GCVA Juniors is a Clear Lake based indoor volleyball club for Girls ages 8 through 18 years of age. Our goal is to offer a cost efficient volleyball program in the clear lake area to help area youth become the best volleyball players they can be. Our first year as a indoor volleyball club we had 7 teams (We only expected 2). This past season we had 14 Club Teams and 8 Little Spiker Developmental teams..
COACHES
We select our coaches, not only for their desire to win, but their desire to TEACH. Our coaching staff's goal is to help someone become the best volleyball player they can be. The coaches, we select, are not worried about the players making the coach look good. Our coaches are only concerned with helping their players develop the desire to be the best player possible. Our coaches love the game of volleyball and will do anything to help the player become better in all aspects of the game. All our current coaches also still play volleyball indoors and out.
All Teams will practice twice a week plus and drill/training sessions throughout the year. Their season will begin in November and conclude in Late April or early May. Our LITTLE SPIKER program for girls 2nd - 6th grade runs two sessions in this time frame. Little Spikers practice twice a week for 12 weeks

The GCVA Girls Junior Club is for GIRLS 18's and under. For 2018/2019, depending on available gym time we are looking to field teams in the following age groups:
Girls 8-11 (Little Spiker Program)
Girls 12's
Girls 13's
Girls 14's
Girls 15's
Girls 16's
Girls 17's
Girls 18's
Girls of all ages are welcome to join the club, so far youngest is 8. We will form as many teams as we can, Players can always play up in age, but not down in age.